Once again we had a great photo workshop in the Great Smoky Mountains. We were blessed with great sunrise/sunset, one of the best wildflower displays ever, and a beautiful foggy morning in Cades Cove.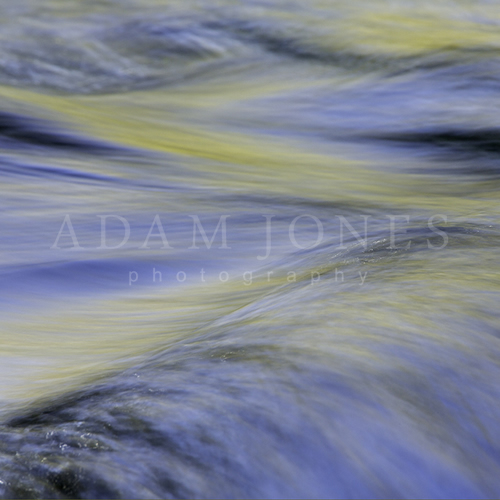 Our group was really excited about exploring abstract water images, so I'm sharing one of mine. The trick is learning to see these reflections in shaded areas of the stream. The stream should be in shade while the trees on the far side are still in the sun, thus providing the golden reflection seen in the water. The blue hues come from the sky reflecting in the water. We used longer telephoto lenses to isolate small areas of curling and undulating water patterns. A slow shutter speed is critical to getting the desired motion effect. We used the LCD on the back of the camera to review our results, then lengthen or shorten the exposure to get the desired motion. The best results were between ½ sec and 1/6th sec. depending on the speed of the water.
Equipment & Settings:
Gitzo Tripod
Really Right Stuff ballhead
Canon 5D Mark III camera
Canon 100-400 @ 400mm, F22
ISO 400
½ sec exposure
Hope you enjoy our artistic creations as much as we did.
Adam Jones