2019 PHOTO TOURS & WORKSHOPS
Pricing: $2,999 (CPS Discount $100)
$50 Discount With Promo Code: ADAM
Have you tried photographing North American wildlife or exotic African and Asian animals but found it frustrating because capturing dramatic wildlife images requires a long telephoto lens? Or perhaps wildlife photography has always been one of your dreams, but you've never had the opportunity because it's expensive traveling to natural areas — plus wildlife spotting opportunities at these locales are often unreliable and fleeting. More Info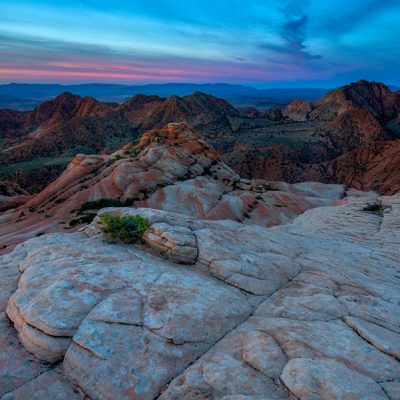 American Southwest: Off the Beaten Path
Photographers are in love with the iconic American Southwest and for good reason. It is a beautiful and vast wilderness area that is not crowded. This region has several great national parks, but if you are willing to look beyond the obvious locations, there are many amazing photo opportunities tucked away on lesser-traveled backroads.
Pricing: $1,499 (CPS Discount $100)
$50 Discount With Promo Code: ADAM
Mid to late April, the bluegrass state ushers in spring with trees and flowers blooming everywhere. Spring has arrived and there is no better time to visit Kentucky's Iconic destinations. The workshop features thoroughbred horse racing at world famous Keeneland race track in Lexington, KY. Along the rail of the track we photograph majestic horses thundering past at close range. We explore using wide angle to super telephoto techniques for capturing the action and pageantry on the track. In addition to the racing action, the grounds and accessible behind the scenes areas are beautiful and provide plenty of slower paced opportunities. More Info
Join Adam Jones and John Dykstra in early May for the wildflower explosion in Michigan. John lives in Michigan and has photographed the wildflowers and lighthouses extensively and will be guiding us to great locations for photography. During the mornings and mid-day, we concentrate on wildflowers, both scenic and close-up. In the evenings we visit the lakeshore to photograph lighthouses at sunset and beyond. More Info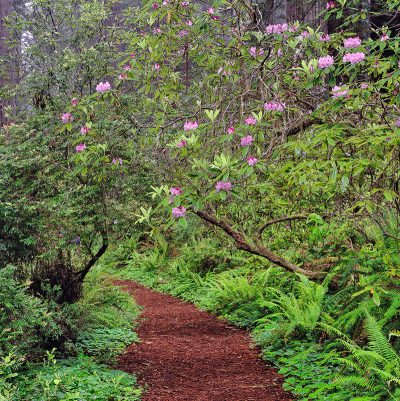 CALIFORNIA REDWOODS & OREGON COAST
California's Redwood Forests are an inspiring site to behold and photograph. Northern California's Redwood National and State Parks are home to the tallest trees on earth. Standing beneath these giants is special and to photograph them is a memorable experience. Our photo journey puts us on location during the rhododendron blooms and likely mother nature will throw in a little fog adding for a little extra mood!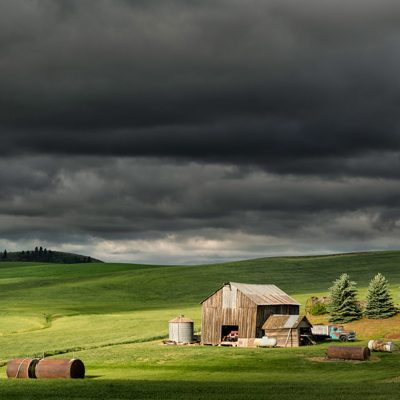 Palouse Farm Country: Tuscany in the U.S
Tucked away in southeastern Washington and southwestern Idaho is a majestic region of rolling fields known as the Palouse. The Palouse is among the most photogenic areas in the world, dotted with rural towns nestled among undulating hills of green and yellow. Magnificent pastoral vistas are often called the Tuscany of the U.S. and continue as far as the eye can see. This is rural Americana at its best, but the landmarks and way of life are rapidly changing.
Our Balkans photography tour takes us into a land of natural beauty, a rich history and experience a people who still honor traditions from their ancestral past. The Balkans is a geographic region in southeastern Europe made up of 12 countries, often referred to as the Balkan States. These countries are made up of mountains surrounded by the Adriatic, Ionian, Aegean and Black Seas. Beauty, history, traditions, and culture are a few words that might describe this region but many more could certainly be used. More Info
Pricing: $1,599 (CPS Discount $100)
$50 Discount With Promo Code: ADAM
Spend an unforgettable four days focusing on the spectacular landscapes and magnificent wildlife of Yellowstone National Park, the American treasure hailed as the "Serengeti of North America." You'll visit Yellowstone in September, a perfect time, thanks to small crowds, vivid landscapes, active wildlife and herds of elk wandering meadows along the river banks. Canon Explorer of Light, Adam Jones, will guide you to remarkable scenic landscapes and wildlife including elk, deer, bear, coyote and large herds of bison. More Info
Would you like to photograph spectacular fall colors in a stunning area with practically no one else around: then we have the perfect workshop for you. In 4 days exploring the upper peninsula, we only saw one group of photographers. Let us show you this beautiful unspoiled area, and learn from our years of experience and time proven tips and techniques. More Info