Location: King Salmon, Alaska
Leader(s): Adam Jones & Charles Glatzer
Deposit: $2,500 ($500 non-refundable)
Payment in full is required 90 days prior to the tour start date.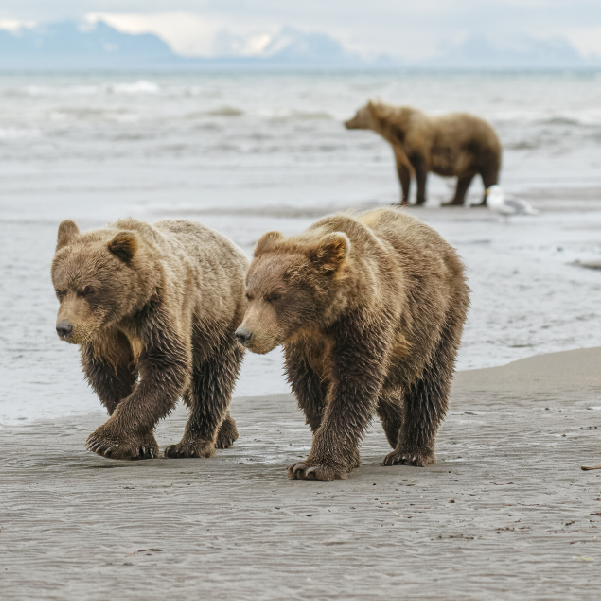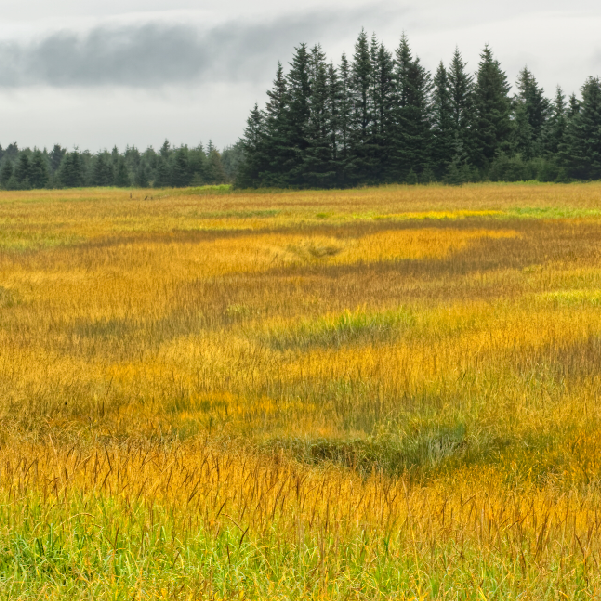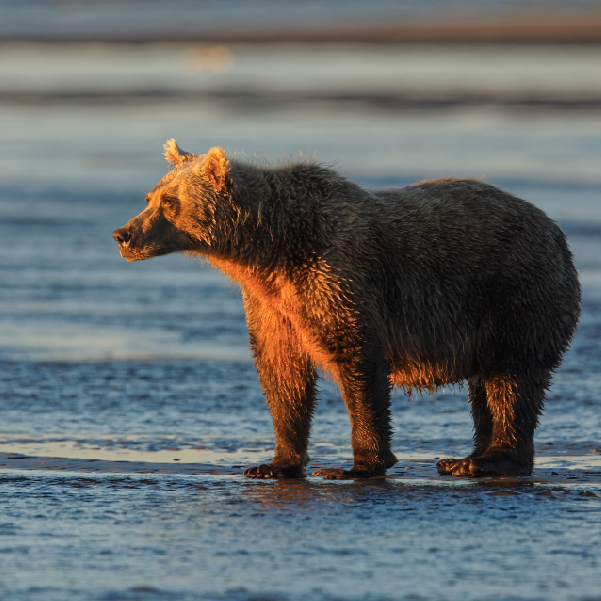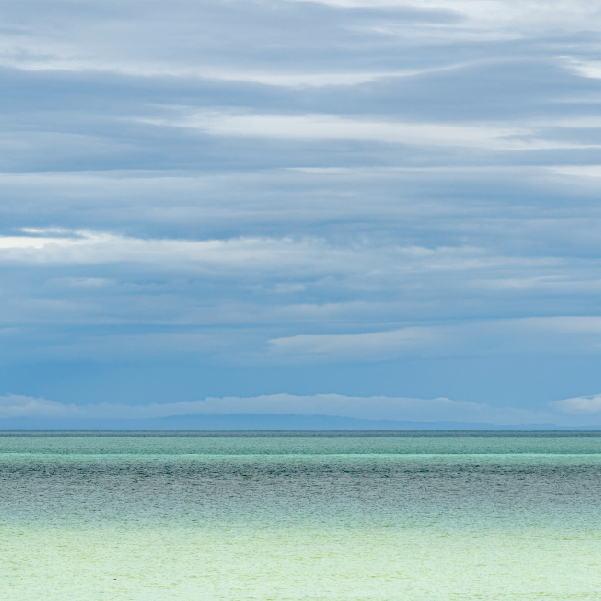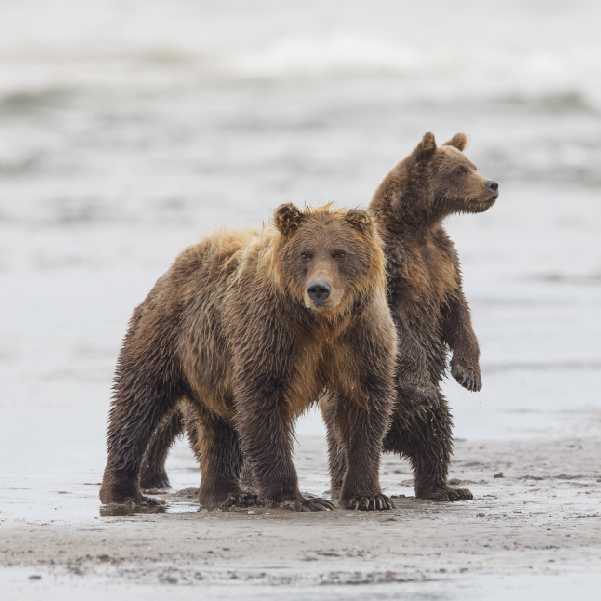 This Workshop is truly Amazing!! Join Canon EOL Adam Jones for an unparalleled photographic encounter with Alaska's brown bears.
Participants previous trip efforts produced the cover of Popular Photography, and the Grand Prize Nature's Best. This is a high energy adrenaline rush workshop with outstanding photographic opportunities.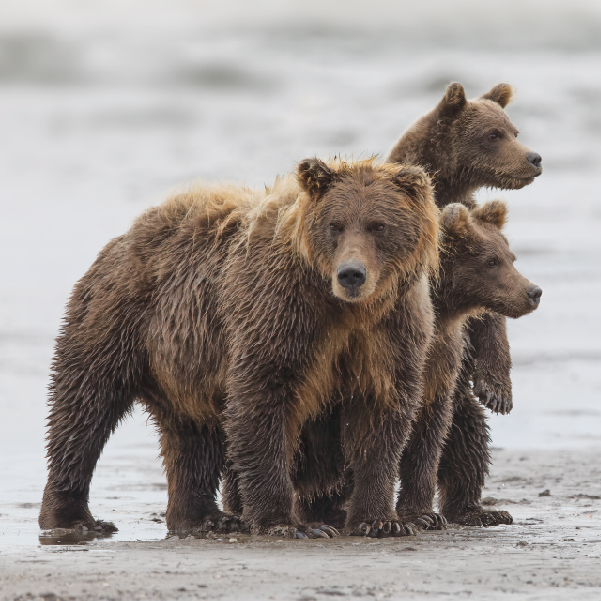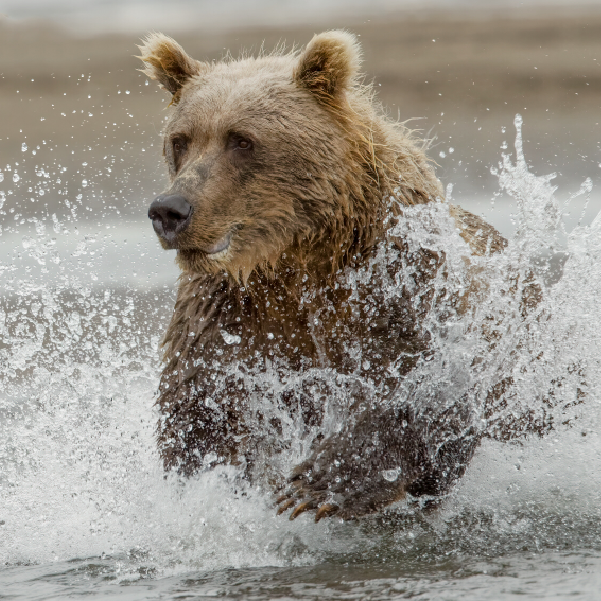 This STL workshop is for photographers who want to photograph brown bears, and other wildlife in a truly remote wilderness area away from crowds. Our primary goal is to photograph brown bears feeding on salmon within a variety of backgrounds. Natural behavior can frequently be photographed at close range. Our small group and remote access allows us to make the most of each wildlife encounter. Unlike other facilities and camps, we have the luxury of staying on location for extended periods without the pressure of crowds, away from any man made structures. Daily review of images via a laptop computer, and photo instruction along with post-production techniques will be discussed at length.
Our plan is to head out each morning via boat from our beautiful lodge/cabin base to photograph brown bears as they fish for salmon along a wild river and pound fish in abundance along a remote lake shore. This is a highly productive workshop offering photographers unspoiled wilderness environments in which to shoot unique wild brown bear images. Unlike other locations bear activity is not dependent on the ebb and flow of the tide.
For those wishing to fly-fish this world class river hosts sockeye, chum, silver, grayling, char, rainbow trout and even pike. It is in a word AMAZING!!!! Many of us fished during lulls in activity. Fish and bring home a 50lb box of fresh salmon fillets for all to enjoy at no additional expense ($700 value)
Note- our itinerary is flexible, and so we will discuss the options each evening before heading out the next morning. The days are long and photo opportunities are abundant. We will make every effort to put you in the right place at the right time. This is your workshop, and we aim to please. We have timed this workshop with the salmon run, and we look forward to capturing many wonderful images of brown bears chasing and feeding on fish. On a previous trip we have photographed wolves as they fed on the remains of salmon. Eagles on nests are also available.
WHAT is INCLUDED
8-days, photo instruction, R/T flights to lodge from King Salmon, all meals while at the lodge, (double occ) accommodations at the Lodge, Katmai bed/user tax, fuel surcharge.
WHAT is NOT INCLUDED
Flights to/from Anchorage,and to/from King Salmon/Anchorage