NORTHERN PANTANAL | JAGUAR PHOTO SAFARI
Location: Northern Pantanal Region, Brazil
Leader(s): Adam Jones & Mirjam Evers
Pricing: $8495
* Based on double occupancy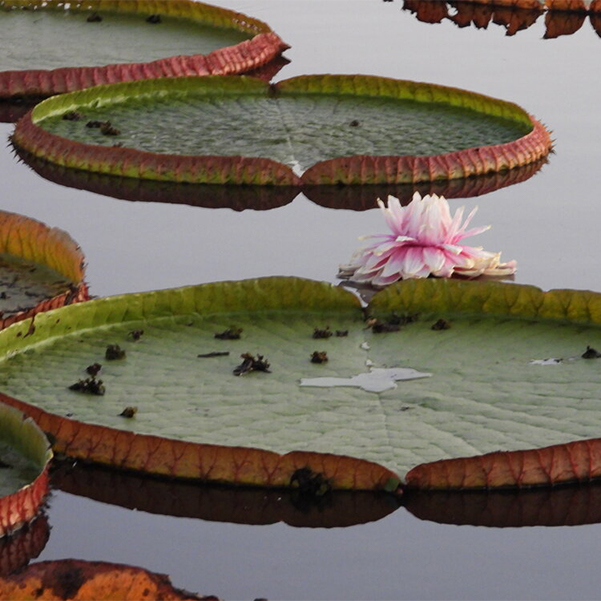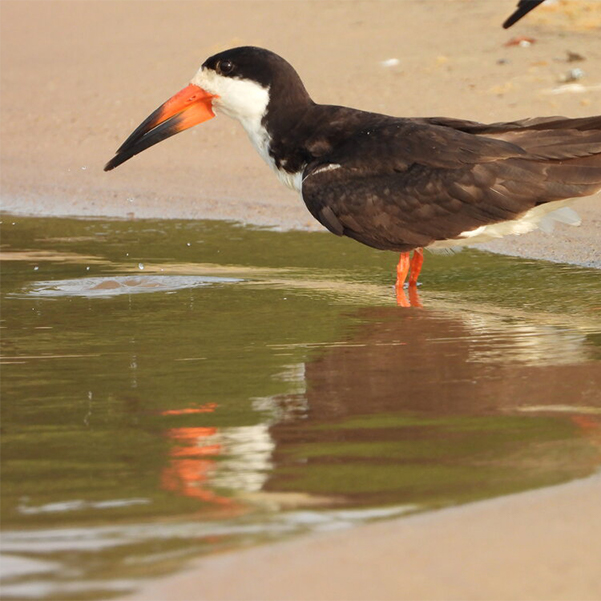 I'm delighted to team up with Mirjam Evers of Photo Quest Adventures for an amazing photo experience in the Northern Pantanal Region of Brazil. The world-famous Pantanal offers some of the best wildlife viewing in the world. Photo Quest Adventures will take their photographers to the Jaguar Kingdom into the depths of Pantanal, in search of this elusive cat along the rivers.
We have timed this Quest for the dry season, so birds are concentrated in the areas where there is still standing water. The feeding frenzies of hundreds of herons, ibis, storks, terns, screamers, jacanas, vying with dozens of hungry caiman offer truly unforgettable spectacles and amazing photo-ops. Join our small group wildlife photography tour as we seek opportunities to photograph wild Jaguars, birds and other animals native to the Brazilian Pantanal wetlands.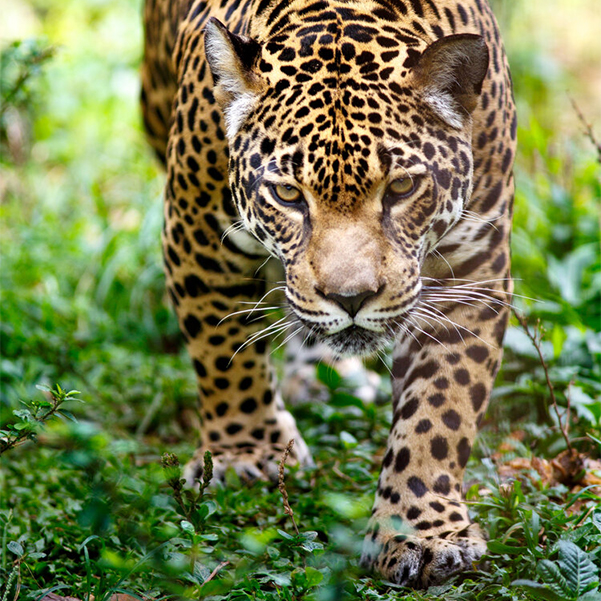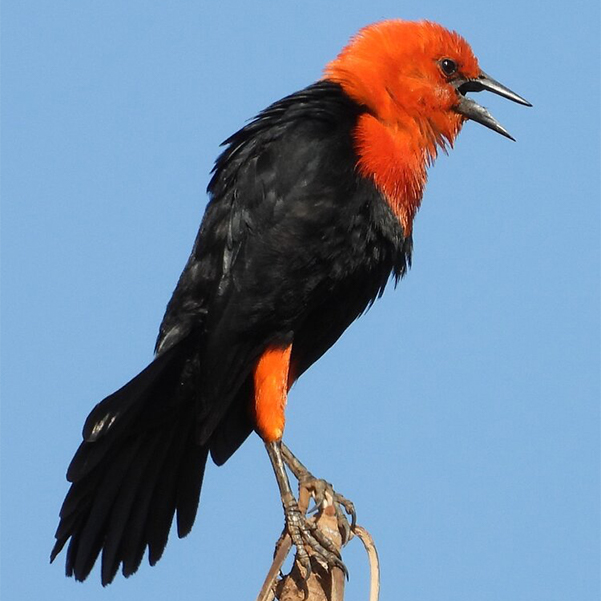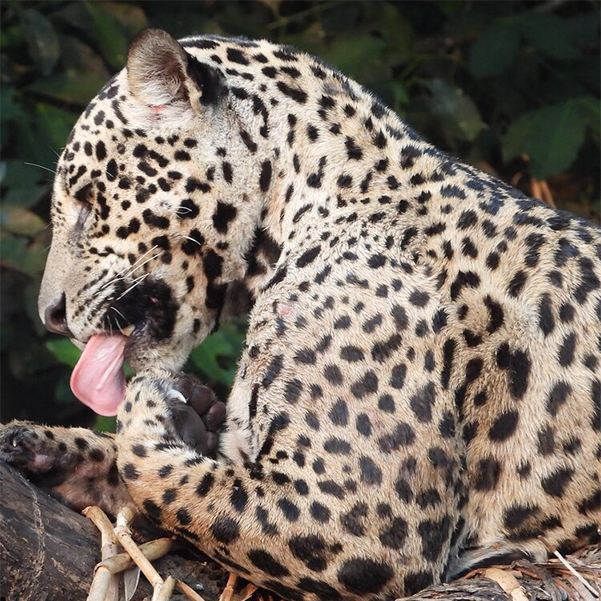 Most of the jaguar photography will occur from our small, speedboats where we'll have only three photographers per boat to get us to the jaguar action quickly with space for gear and room to get great images.
We will be cruising the shorelines of the major rivers and the side channels, where jaguars may be resting, hunting, or lying about in the brush or under a tree. Boats are always out on the river searching and when a jaguar is spotted our boats will be alerted and we'll head to the jaguar.
You will have an amazing experience filling up your camera with breathtaking photographs of the wonders and abundant wildlife and scenics of the Pantanal.
ABOUT THE PANTANAL
Stretching across the Brazilian states of Mato Grosso and Mato Grosso do Sul (also spilling into Bolivia and Paraguay) the Pantanal is the world's largest inland wetland area. The Pantanal's open spaces offer the best opportunities for spotting animals in their natural habitats in Brazil.
It contains the headwaters of the region's two major river systems, the Cuiabá and the Paraguay rivers. The Pantanal offers a glorious abundance and diversity of vegetation and animal life, in particular the jaguar, draw visitors from all over the world.
The Pantanal UNESCO Biosphere Reserve is the world's largest freshwater wetland and is the best place in South America for spotting wild animals and one of the best places in the world to see birds. In June, at the end of the wet season, when sheets of water have reduced, wildlife concentrates around the small lakes or canals and there is nowhere else on earth where you will see such vast numbers of birds or caimans. Only the plains of Africa can compete for mammals, and chances of seeing jaguar or one of Brazil's seven other species of wild cats are greater here than anywhere in the continent.
Besides Jaguars, the Pantanal attracts dense populations of animals that feed and breed along its waterways, including: giant anteaters, blue-and-gold hyacinth macaws, capybaras and tapirs, giant river otters, the rare and endangered maned wolf, massive anacondas and the ubiquitous caiman.
The wetland also provides habitat for more than 650 bird species, including cormorants, egrets, herons, hyacinth macaws, ibis, jabiru storks and roseate spoonbills.
ABOUT THE JAGUAR
The jaguar is the strongest and biggest cat species of America. it has a solid build, mostly yellow or tan with black spots and has strong characteristics such as big head and strong jaws. Its paws are relatively short but powerful. It uses its tail for balance when jumping. With some individuals the mid section of the back has black spots or a solid black line. 6% of the jaguar has a colour differentiation, also called melanistic jaguar. The melanistic jaguar seems all black but in bright sunlight you sometimes still see some spots.
Their eyes have round pupils and they are very capable of seeing in low light conditions. they can reach up to 30 inches in height at the shoulders and approximately 75 inches in length. The weight differs from male and female and varies between 75-200 lbs. In the wild they can become between 12- 20 years of age.
BIRD WATCHING
The Pantanal is one of the best places on Earth for bird watching. What makes this place especially attractive for birding is the high visibility and easy observations. All sorts of exotic birds display in an extraordinary natural environment replete with rich wildlife and fabulous landscapes. Brazil Nature Tours offers amazing trips providing customized attendance for birders, supported by specialized leaders and experienced native guides, but also comfortable accommodations, well-coordinated operations and excellent food to complement a terrific birding tour in Pantanal.
ABOUT THE CUISINE
The richness of the Brazilian Culture is often shown on its traditional cuisine. The passion for flavor and the ingredients brought from immigrants add up to recipes that show how passionate and intense the Brazilian people are.
In the remote region of Mato Grosso, the traditional cuisine has a combination of the colors and flavors of the Cerrado. The Pantanal Matogrossense plays an important part, as the fish found in the area are used in most dishes.
The most common side dishes include: rice, beans and 'Farofa de Banana' (made of plantains and mush of manioc flour). 'Caldo de Piranha' (piranha broth) is also a mandatory dish, along with 'Mojica' (fish stew), 'Filé de Pintado' (catfish filets), 'Moqueca de Pintado' (spicy piranha soup),and 'Ventrecha de Pacu' (fried ribs of 'Pacu' fish).
JuLY 25: Travel to Cuiaba, Brazil (CGB)
Board your overnight flight to Cuiaba, Brazil (CGB).
JuLY 26 : Arrival Intl. Airport of Cuiaba and transfer to Piuval Lodge
Meet our guide upon arrival at the airport After driving about one and a half hours arrive in the Pantanal. From there our wildlife adventure starts as we hit the Transpantaneira road, a dirt road that transects the Northern Pantanal. We will stop to photograph all kinds of wildlife concentrated in the water ponds along the Transpantaneira road. Upon our arrival at the Pantanal, we will start having our first photo opportunities such as Capped Heron, Hyancinth Macaw, Capybaras, Caimans, Cocoi Heron & Jabiru Stork. Overnight at Piuval Lodge. (D)
JuLY 27: Pantanal- Jaguars
Early morning birding and breakfast. Drive to the Hotel Pantanal Norte Hotel, with possible stops to photograph along the route, such Marsh Deer and Anacondas crossing the road. We will do our best to arrive at the next location, still with chances to photograph a resident flock of Hyacinth Macaws. Possibly, the best flock of the entire Pantanal to be photographed, since they are used to the public, on a daily basis.
After lunch we will do our first boat ride on our Quest to photograph Jaguars.
Our location has a wonderful lake with giant water lilies and is also the best spot to photograph the sunset. Overnight Hotel Pantanal Norte. (B,L,D)
July 28 – 31: Cuiabá River- Quest to photograph Jaguars
We will have four full days devoted to the boat safaris on the Cuiabá River and its tributaries, in order to maximize our chances of watching and photographing Jaguars, Giant River Otters and a realm of wildlife in the Meeting of the Waters State Park. Our outings will always be during the day, from sunrise to 11.30am and after a short lunch break in the afternoon until sunset. (B,L,D)
August 1: Morning Safari and transfer to Hotel Pantanal Mato Grosso
Morning boat ride. Lunch and transfer. On our way to our third location, again, we shall have open eyes for more photo opportunities, and they will happen since the Pantanal is a True Wildlife Sanctuary! Arrival at the Hotel Pantanal Mato Grosso. In the afternoon, we will have our final Photo Safari, being this place also wonderful for Sunset Photos! (B,L,D)
August 2: Morning Boat Safari transfer back to Cuiaba
Morning boat ride. Lunch. Transfer to Cuiaba. Overnight Hotel Gran Odara or DeVille. (B,L)
August 3: Fly back to the USA
Itinerary is subject to change.
WHAT is INCLUDED
All transfers
English-speaking wildlife guide
Accommodation based on double occupancy
Three meals per day
Excursions (boat safaris, overland safaris, walking safaris, night safaris)
Wi-fi where present
We highly recommend that you purchase travel insurance.
For the health and safety of our travelers, proof of vaccination or a negative PCR viral COVID-19 test result within 72 hours of departure is required. We urge everybody to get vaccinated asap. It is mandatory to have "Cancel for Any Reason" travel insurance on all of our trips.
WHAT is NOT INCLUDED
Flights
Extra accommodation and meals
Travel insurance
Extras in hotels such as laundry service, minibar, room service, telephone calls, and personal items
Optional tips to the tour leader
Excess luggage charges
Additional drinks apart from those included
Alcoholic beverages
Excursions not included in the tour itinerary
Other items or services not specifically mentioned as being included
covid-19
COVID-19 Update: February 2, 2022 – Proof of Vaccination is required for Travel with Photo Quest Adventures.
As worldwide travel has resumed (albeit not in all destinations), our intention is to operate different photography tours throughout 2022, as conditions permit. At all times, however, the well-being of our guests and staff will continue to be our highest priority. For all of our photo tours and workshops, CDC-approved vaccinations are required. (Pfizer, Moderna, AstraZeneca or Johnson and Johnson vaccines). If you are medically unable to be vaccinated, you must bring a negative PCR COVID test with you taken not more than 72 hours from the start of the workshop. At PQA, we operate our photography workshops and tours with the safety of our participants and guides as our highest priority. Our staff, leaders and local guides are all vaccinated and boosted. Our PQA Staff members are also certified Covid Compliance Officers and will travel on each Quest to make sure safety protocols are implemented. In response to the Covid-19 pandemic, we are taking extra precautions to protect our Questers, guides, and the communities we visit. We are closely following new developments and will adjust our response accordingly. Please read more here.
RECOMMENDED GEAR
Camera Gear
2 DSLR bodies (that you know well and work)
Monopod for support on and off the boat
Polarizer filter(s)
Batteries and charger, memory cards, USB drive/stick to transfer image to free up memory cards.
Flash (optional)
Binoculars
Waterproof bag to cover camera & bodies when it rains
Lenses
Telephoto 400-600mm lens
Zoom in the 100-400mm range
16-35mm wide angle lens
Lens hoods for all lenses
Lint-free cloth to clean lenses and blower ball for dust
Computer / Digital Accessories
Portable hard drives
Card reader
All cables for drives, computer, card readers, storage devices, etc.
Power converters/adapters for all international quests
Other
Cover or large zip-lock bag for camera for shooting in the desert
Sturdy tripod (carbon fiber)
Cable release (for night shots)
Small headlamp and flashlight
Your camera's manual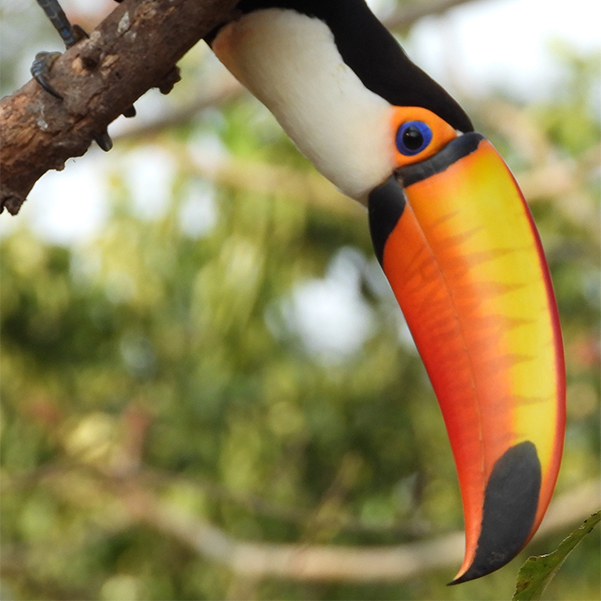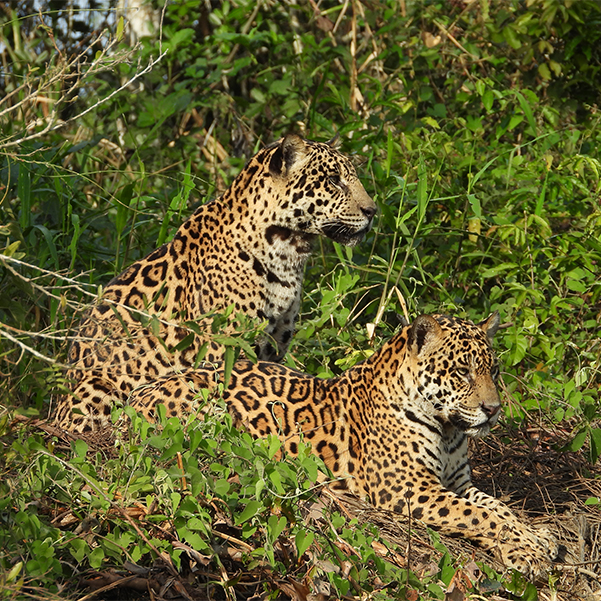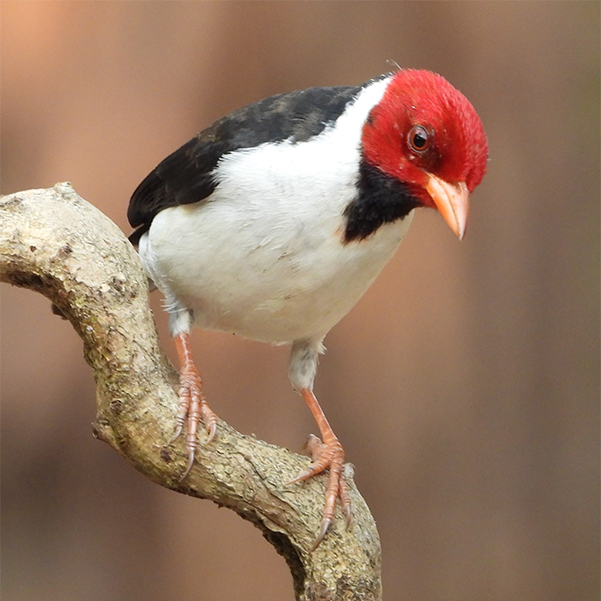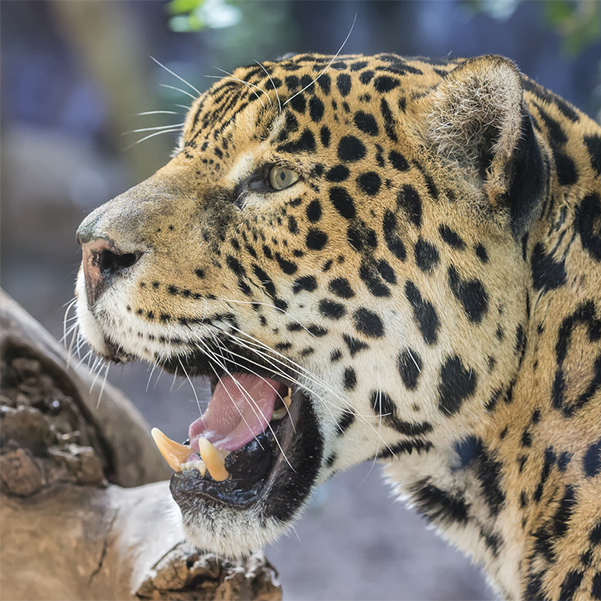 Accomodations
Very good to excellent, all have private, en-suite bathrooms, full-time hot water, fans, and air conditioning. Electricity is available everywhere 24 hours a day. Wi-fi is usually available but it is often slow and usually only works in certain areas of the lodge.
PORTO JOFRE: HOTEL PANTANAL NORTE
Since 1984, this pioneer and unique hotel, located at the ver end of the famous Transpanteneira Park Road, Km 145, on the Cuiabá river banks, in the region of PORTO JOFRE. THE PANTANAL NORTE HOTEL is also known as JAMIL'S HOTEL.
With tradition and experience in the Pantanal lowlands, the hotel puts together an excellent infra-structure along with preservation and respect for the local biodiversity.
THE PANTANAL NORTE HOTEL offers, besides the famous sports fishing, the best of ecotourism. It is rich in cirdwatching as well as observation of jaguars and other mammals.
CUIABÁ: MATO GROSSO PALACE
The Mato Grosso Palace Hotel is very well located in the commercial center of Cuiabá, close to banks, shopping malls, bars, restaurants and city hall, behind the capital's Cathedral.
Very well structured, the hotel meets all the needs of those who come to Cuiabá on business. It offers guests a complete Business Center, free valet parking, 5 function rooms for up to 250 people.
RESERVE YOUR PLACE NOW