Caddo Lake Southern Cypress Swamps
Date: November 7-10, 2023
Location: Caddo Lake & Caddo Lake State Park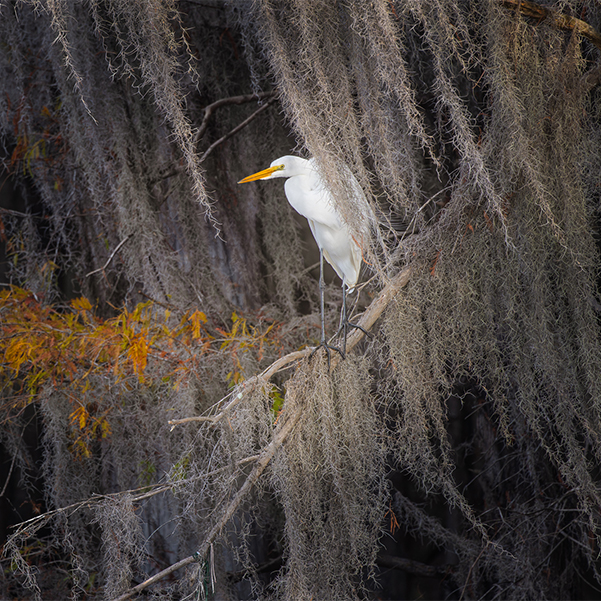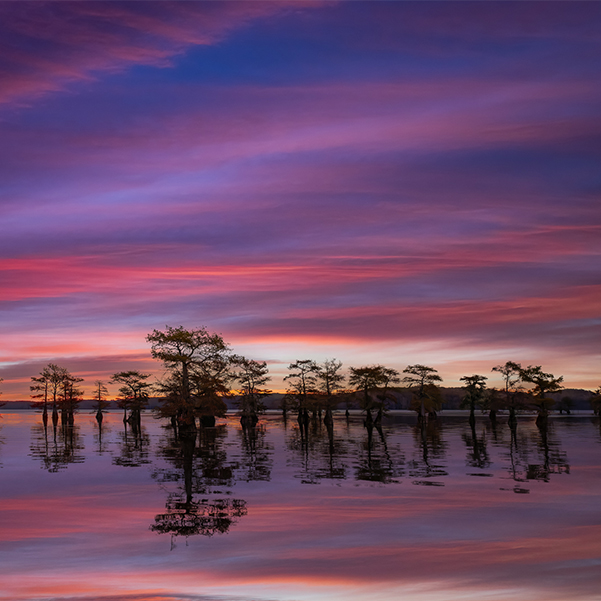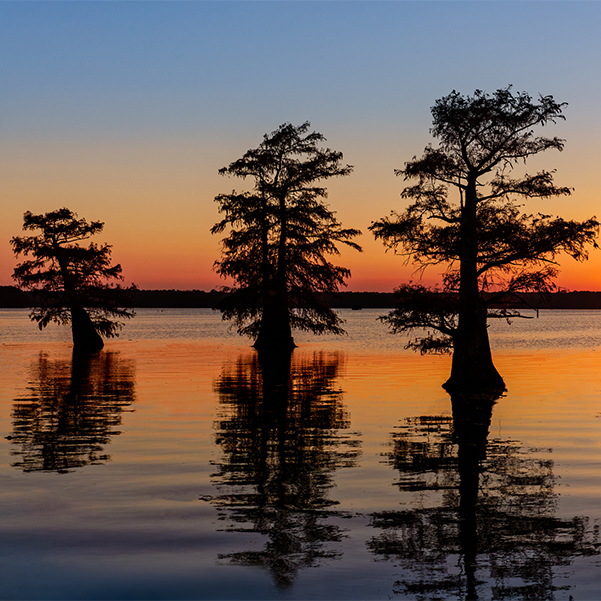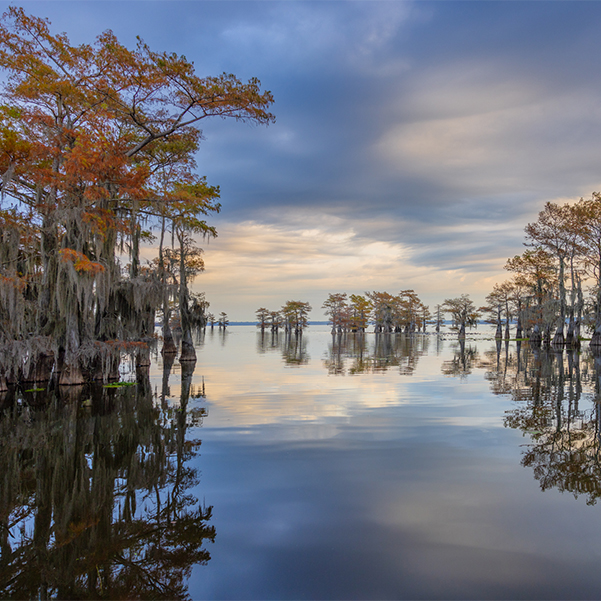 I'm very happy to announce a brand-new workshop unlike anything you've done before.  Fall is undoubtedly a photographer's paradise with the changing season and spectacular colors.  What if I told you of a unique place that has been overlooked as a great photo destination?
Eastern Texas looks nothing like what most think when mentioning Texas.   Every November the southern cypress swamp begins turning red, and cool mornings create potential fog and mist on the cypress swamp draped in Spanish moss.
I did an early fall scouting expedition to Caddo Lake and Caddo Lake State Park a bit before peak season 2021.   See my gallery here:  All the gallery lake images were made on just one afternoon boat trip, we have 3 sunrises and three sunsets to film in peak season.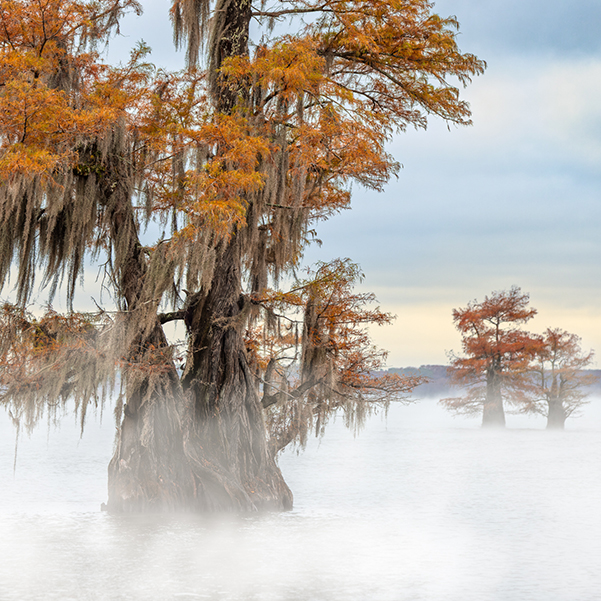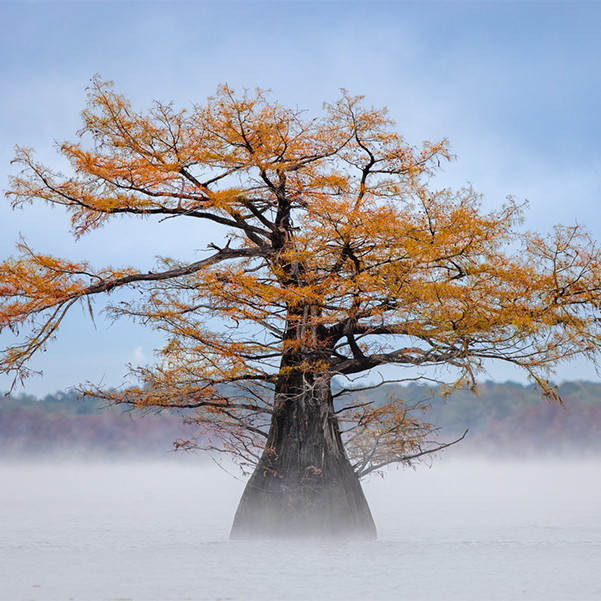 The lake is stunning and such an unknown wonderland for fall photography, I immediately began planning a fall workshop 2022.  To have any noteworthy access to the lake, a boat is necessary.   I have the perfect private boat reserved for our photographic adventure in this unique landscape.  This workshop is strictly limited to 6 participants, so please make your reservations as soon as possible.
We will be out on the lake each day in the morning before sunrise and again each evening for a sunset shoot.  Approximately 3 hrs. each morning and evening session.  During the middle of the day, we explore Caddo Lake State Park, where we shoot from easy walking trails and an elevated dock/boardwalk.   This is a very easy workshop; very little walking is required!
Seeing a truly unique landscape during the best light and best season of the year for the bayou.
Plenty of one-on-one instruction from Canon Explorer of Light Adam Jones.  One-on-one critiques.   All camera systems welcome, not just Canon!!
Learn everything from basic camera settings to more advanced techniques like focus stacking, natural looking HDR, Advanced High ISO Noise Reduction Software, Masking, and other advanced post processing techniques.  Custom camera settings I use.
ITINERARY
November 7th:
Meet in lobby of designated hotel, Marshall, TX for 5PM group orientation and briefing.

November 8,9, & 10th:
Sunrise and sunset shoots each day, weather permitting.

November 11th:
Say our goodbyes and depart for home with some incredible new landscape images.



Included:
All instruction, entrance fees, and private boat charter.
Not included:
Transportation, Lodging, Food, Tips to boat captain.
Accomodations
Shreveport Regional Airport, Louisiana:   37 minutes to our hotel in Marshall, TX
RESERVE YOUR PLACE NOW